Supporters Clubs Empresario
Joined

Feb 3, 2009
Messages

11,911
Reaction score

3,387
WOLVERHAMPTON WANDERERS
FLORIDA WOLVES
UNITED STATES OF AMERICA
FOUNDED 2017
CLUB MEMBERS : 144
CONTACT : Paul Smith
WEBSITE : No
FACEBOOK :
Florida Wolves
FACEBOOK MEMBERS : 144
FANZINE : No
UPDATED : 01.01.2022
026 FLORIDA WOLVES
★
WORLDWIDE WOLVES OFFICIAL SUPPORTERS CLUB BRANCH
Club Focus

Intro
Florida Wolves : Founded by Paul Smith based in Hollywood.
A city in Broward County Florida, located between Fort Lauderdale and Miami.
Florida, Spanish for "land of flowers" is the southern most contiguous state of the United States.
Paul aims to build on its Facebook membership - and asks local Florida Wolfs to join up, and be added to the list.
Established as an Official Worldwide Wolves Branch in 2018, all fans are welcome to join too, or drop by, if visiting Florida.
Branch
W

orld

W

ide

W

olves Branch : 026 Florida Wolves
Season 2018/2019 : Florida Wolves became an Official Branch of Worldwide Wolves.
Manager Alan Perrins welcomed Chairman Paul Smith from Florida in the United States of America, allocating Branch No. 026.
Tour
Ready to go. Florida Wolves On Tour @ Molineux
Look for the flag at the Chelsea match on 14.09.2019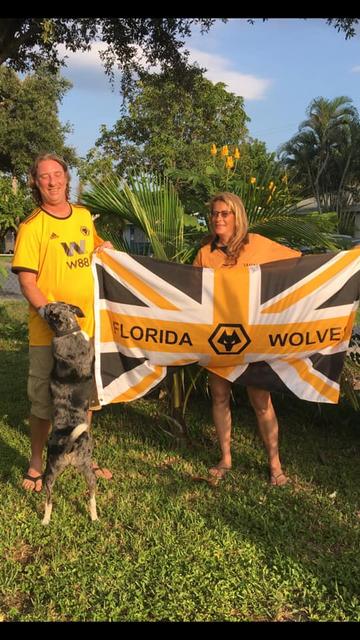 Flag
Florida Wolves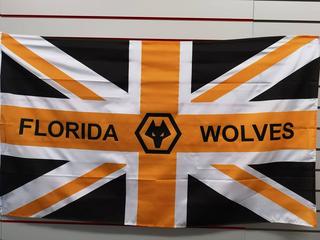 Wolves U.S.A. (Florida Branch)



Membership
Florida Wolves
Generally for Wolves fans based in Florida, USA.
Please

JOIN

on the Facebook Group for fast approval.
Contact Paul Smith / Email :

[email protected]



Facebook
Group Discussion posts from Admin and Members
Admins and Moderators 5 : Founder Member Paul Smith + 4 Members
Paul created the Group on 16th August 2017
FLORIDA WOLVES
★
FOUNDED 16TH AUGUST 2017
Gallery
15.06.2019 : Paul Smith with Jaqueline from Brit Floyd, happily display the new Florida Wolves flag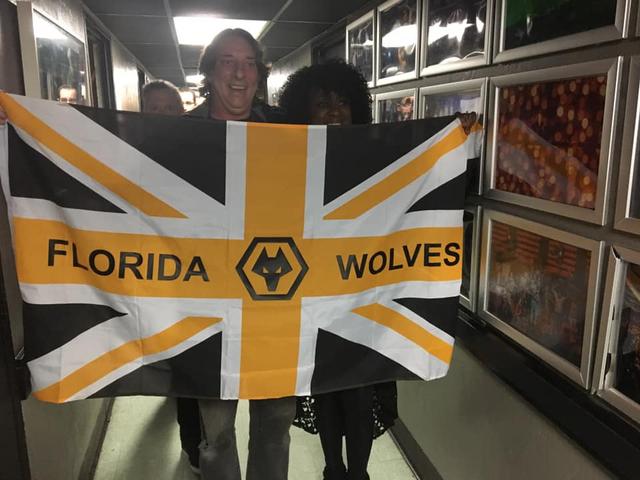 14.09.2019 : Chairman Paul Smith and Jennifer Grable in the Worldwide Wolves Lounge pre-Chelsea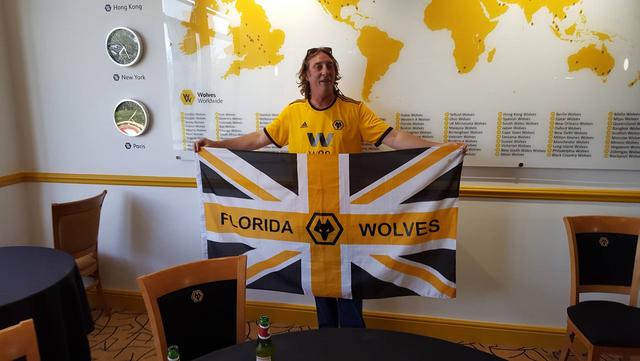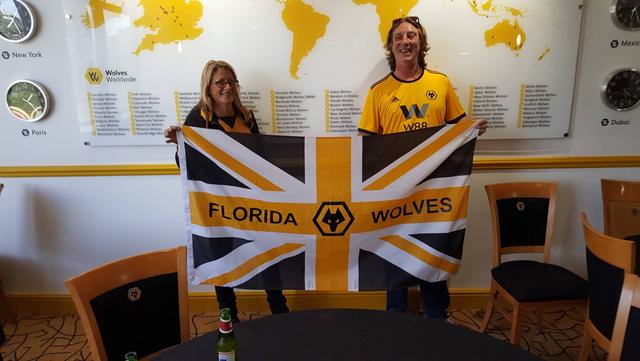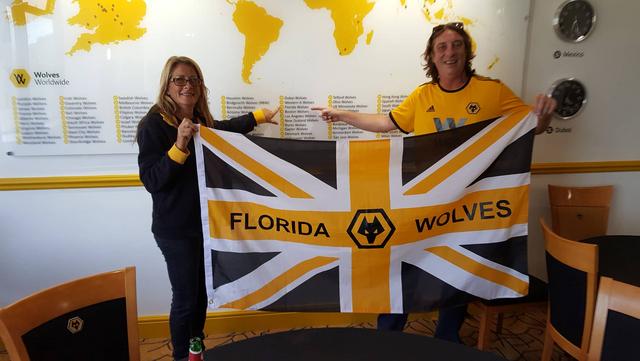 14.09.2019 : Florida Wolves Chairman Paul Smith and new member Mike Jones in the WWW Lounge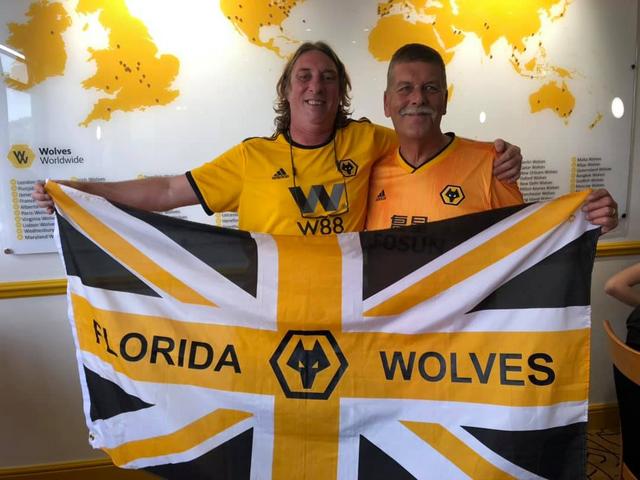 21.09.2019 : Florida Wolves On Tour in London for Crystal Palace v Wolves 1-1 draw at Selhurst Park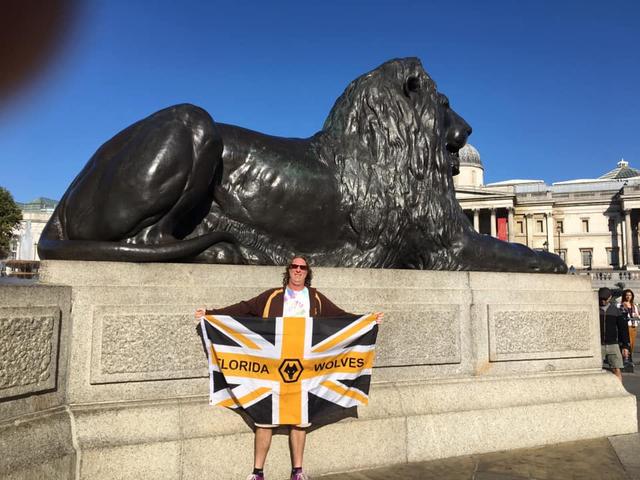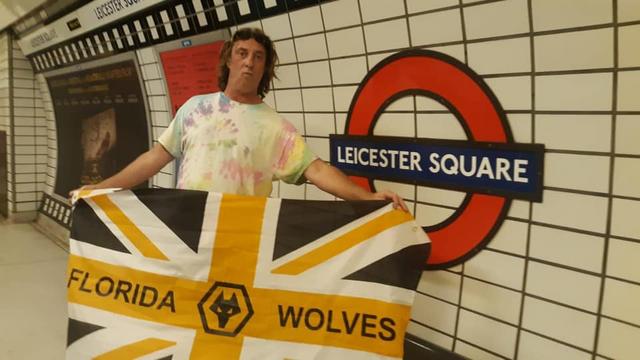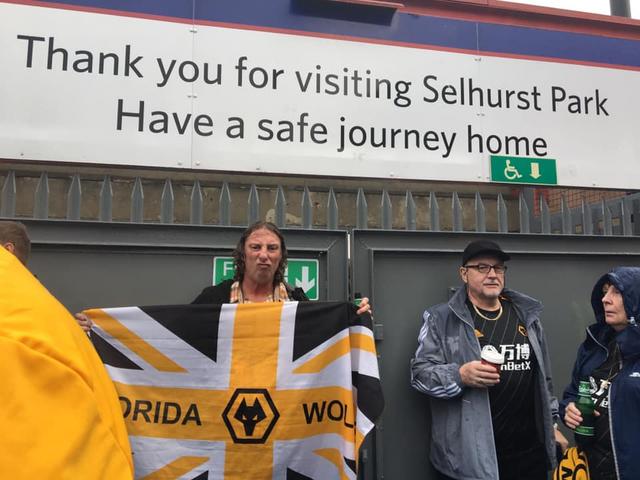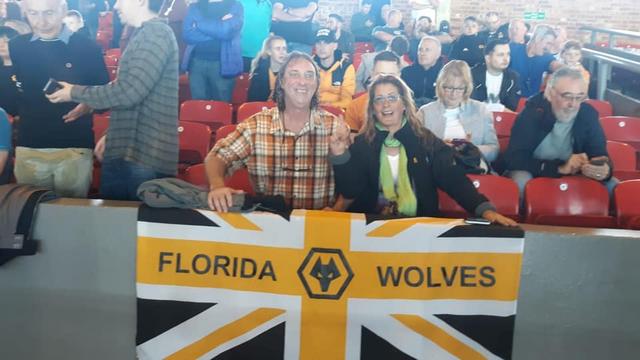 25.09.2019 : Chairman Paul Smith - The last match of Florida Wolves Tour v Reading Carabao Cup 3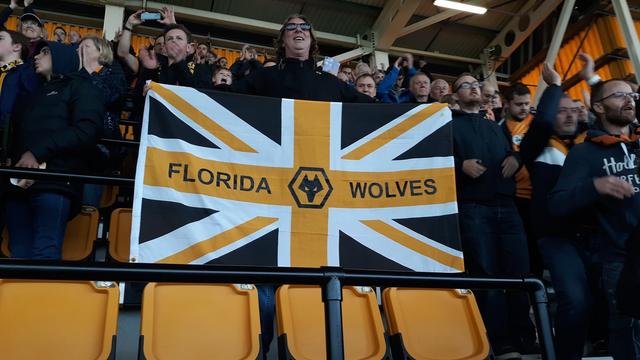 04.12.2021 : Florida Wolves Chairman Paul Smith and club members meet up for the Liverpool match