Supporters Clubs Empresario
Joined

Feb 3, 2009
Messages

11,911
Reaction score

3,387
WOLVERHAMPTON WANDERERS
EGYPTIAN WOLVES
EGYPT
FOUNDED 2019
CLUB MEMBERS : 27
CONTACT : Ahmed Abdel Wahed
WEBSITE : No
FACEBOOK (PUBLIC) :
Egyptian Wolves Fans
FACEBOOK FOLLOWERS : 178
FACEBOOK (PRIVATE) :
Egyptian Wolves Fans
FACEBOOK (MEMBERS) : 1
FANZINE : No
UPDATED : 01.01.2022
133 EGYPTIAN WOLVES
★
WORLDWIDE WOLVES OFFICIAL SUPPORTERS CLUB BRANCH
Club Focus

Intro
Egyptian Wolves cater for Wolves fans across the Arab Republic of Egypt which has one of the longest histories of any country.
An historical land spanning the northeast corner of Africa and southwest corner of Asia by a land bridge formed by the Sinai Peninsula.
Old Gold support is drawn from Cairo, Qena on the east bank of the Nile, and Hurghada on the Red Sea coast, a nine hour bus ride from the capital.
Egyptian Wolves Fans is the club Facebook Group which calls itself 'Wolverhampton Fans' Club Page in Egypt', a central point where Wolves fans come together.

Branch


W

orld

W

ide

W

olves Branch : 133 Egyptian Wolves
Season 2019/2020 : Egyptian Wolves became an Official Branch of Worldwide Wolves.
Manager Alan Perrins welcomed Chairman Ahmed Abdel Wahed from Cairo in Egypt, allocating Branch No.133.

Meets
Members have actively started to arrange match watches and social meets in Cairo, Qena and Hurghada.
Chairman Ahmed scheduled a two hour flight from Cairo to meet Roy Eagles and local members at Simon's in Hurghada

21.02.2020 : Egyptian Wolves FIRST Hurghada Branch meeting at Simon's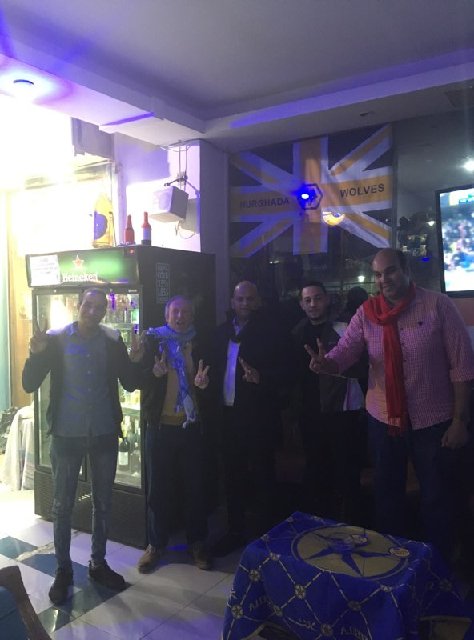 Bar
Hurghada - Simon's Restaurant, Hurghada Qesm 1, Hurghada, Egypt.
Wolves fans visiting or based in Hurghada should head to Simon's Restaurant for match meets.
Roy Eagles based in Hurghada has arranged to have his Hurghada Wolves flag permanently stationed in there.
SIMON's Restaurant Hurghada with nice food, tasty cocktails and beer, shishas and entertainment - LIVE Wolves matches from England.
Facebook : SIMON's Restaurant
Flag
12.05.2020 : Egyptian Wolves have a new club flag. Many thanks to member Roy Eagles.

Home
Egyptian Wolves fans are based in Cairo, Nile city Qena and Red Sea city of Hurghada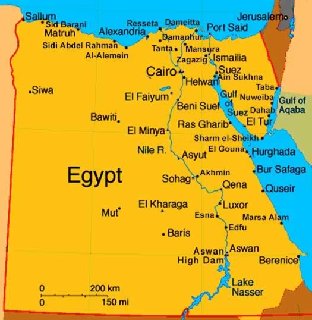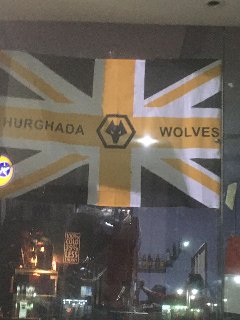 Membership
Egyptian Wolves
01.02.2020 : Membership currently stands at 13 Wolves fans.
01.01.2022 : Membership has risen to 27 Wolves fans, 25 Egyptians, 2 Brits.
Open to English and Egyptian Wolves fans based in the capital Cairo and across Egypt.
Prospective Club members : Please

APPLY TO JOIN CLUB

via the Worldwide Wolves link above, thank you.
Association
The founder of the club Mr. Ahmed Abdel Wahad says..
The Egyptian Wolves Association has encouraged the team since 2019, that association was established in Egypt.
The association seeks to exist in all governorates of Egypt, especially in Hurghada and Alexandria, and this is what we are working on.
Contact
Chairman : Ahmed Abdel Wahed
Tel : 00201003980633 / Email :
[email protected]



Facebook (Public)
Wolves Official Fan Page
Admins and Moderators 1
Admin - Egyptian Wolves Fans
EWF created the Group on 2nd August 2019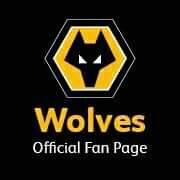 Facebook (Private)
Admins and Moderators 1
Admin - Egyptian Wolves Fans
EWF created the Group on 5th March 2020

EGYPTIAN WOLVES

★

FOUNDED 2019

Gallery