Supporters Clubs Empresario
Joined

Feb 3, 2009
Messages

11,911
Reaction score

3,387
WOLVERHAMPTON WANDERERS
ALGARVE WOLVES
PORTUGAL
FOUNDED 2018
CLUB MEMBERS : 21
CONTACT : Amy Grace
WEBSITE : No
FACEBOOK 1 :
Algarve Wolves
FACEBOOK 2 :
Algarve Wolves supporters club
FACEBOOK MEMBERS : 21
COMMUNITY FOLLOWS : 463
FANZINE : No
UPDATED : 01.01.2022
044 ALGARVE WOLVES
★
WORLDWIDE WOLVES OFFICIAL SUPPORTERS CLUB BRANCH
Club Focus

Intro
Algarve Wolves : Founded by Wolverhampton born Amy Grace, now based in the Algarve region of Southern Portugal.
This sunny region has its administrative centre in the city of Faro. Tourism makes up the bulk of the Algarve extensive summer economy.
An ideal location for Wolves fans here to relax in the sun, and come together to support Wolverhampton Wanderers, Portugal's favourite English football team.
Branch
W
orld
W
ide
W
olves Branch : 044 Algarve Wolves
Season 2018/2019 : Algarve Wolves became an Official Branch of Worldwide Wolves.
Manager Alan Perrins welcomed Chairman Amy Grace from the Algarve in Portugal, allocating Branch No. 044.
Welcome
Welcome to Algarve Wolves, one of 165 registered Worldwide Wolves Supporters Clubs.
As they say at HQ, we must be royalty, as we have so many Portuguese connections!

Announcement
19.10.2018 : Branch Chairman Amy Grace - Worldwide Wolves Official Supporters Club Chairman Facebook
So excited to be starting Algarve Wolves! I was at the Man City match, with my parents (both Wolverhamptoners and lifelong Wolves fans) and my son.
I now live in the Algarve, Portugal, home of most of our team, including local Portimão player Moutinho!
There is so much love for Wolves out here, from the locals too. Exciting times! I used to go to Molineux as a child, in the days of Bully!
Hello!
07.11.2018 : Olá! Nós somos um grupo de fãs do Wolverhampton Wanderers (Wolves FC), no Reino Unido.
Não somos um clube de futebol com base em Portugal, mas pode seguir a nossa página do facebook se estiver interessado em saber mais e/ou na equipa do Reino Unido.
07.11.2018 : Hello! We are the official fan group of Wolverhampton Wanderers Football Club, known as Wolves.
We are based in the Algarve, and are one of 73 Worldwide Wolves Supporters Clubs. You can follow us, if you are interested in either talking about Wolves, meeting to watch games shown on SKY TV, or if you´d like to enquire about reserving tickets for matches at Molineux.
Song
Nuno Had A Dream - Portuguese Version
Nuno tinha o sonho
De fazer uma equipa de futebol
Donos Chineses e um rapaz-maravilha do Porto
Cinco atras, ritmo no ataque
Somos Wolverhampton e estamos de volta
Translation by kind permission of Eduardo Correia
Media
Portuguese newspaper coverage..
29 11 2018 : THE PORTUGAL NEWS ONLINE - Algarve Wolves supporters club launches as part of Worldwide Wolves network

Moutinho
Iconic Artwork in the Portuguese city of Portimão, featuring Wolves midfield star João Moutinho




Programme
25.08.2019 : Algarve Wolves were featured in the Worldwide Wolves section of the Burnley matchday programme.
Wolves Portuguese stars João Moutinho, Diogo Jota and Ruben Neves met Amy and family, pictured in the Gallery below..

Membership
Algarve Wolves
Open to Algarve based fans, the Old Gold across the southern end of Portugal who wish to join the fun.
Prospective FB members : Please
JOIN
on the Facebook Group, the info platform for the Supporters Club
Prospective Club members : Please
APPLY TO JOIN CLUB
via the Worldwide Wolves link above, thank you


Climate
The Algarve region offers year round warm temperatures, plus a pleasant fresh breeze from the Atlantic.
According to legend, it has the most hours of

GOLDEN

sunshine in all of Europe.

Contact
Amy Grace : Algarve Wolves Chairman on FBOOK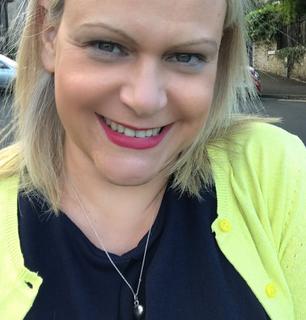 Facebook
Group Discussion is managed regularly by Group Admin.
Admins 1 : Algarve Wolves / Algarve Wolves supporters club.
Amy created both Private & Public Groups on 4th November 2018.

ALGARVE WOLVES
★
FOUNDED 19TH OCTOBER 2018
Gallery
19.01.2019 : Algarve Wolves meet Wolves Legend Tony Daley showing AW Certificate of Membership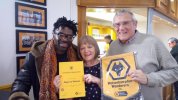 Thank you to Mr & Mrs Carroll : Both watch Wolves games in Sports Cafe Alvor & Icone Bar, Ferragudo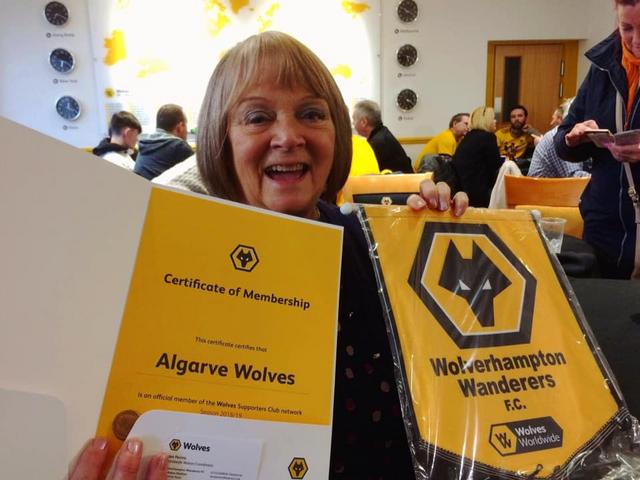 15.12.2018 : Algarve Wolves point out their Branch number and name on the Worldwide Wolves map
25.08.2019 : Chairman Amy Grace and family meet João, Diogo and Ruben before the Burnley match
Amy displays the Algarve Wolves page in the Worldwide Wolves section of the matchday programme